Our Ratings
Pros
decent privacy policy
​user-friendly interface
reasonable prices
Cons
limited features are available to free users
How it works
Adultfriendfinder is a discreet dating platform that offers communication with single and married people online. Besides this, you can even find swinger partners there if you are interested in such kinds of relationships, and enjoy online flirting via webcam with women or couples. Now, let me tell you more about how Adultfriendfinder works and why I think it is one of the best hookup sites that I've reviewed recently for BestAdultHookup.com.
The homepage of the website demonstrates short clips of horny people holding each other, and an invitation to join the global sex community with millions of explicit pictures and multiple connections with the most sexually thirsty girls and guys.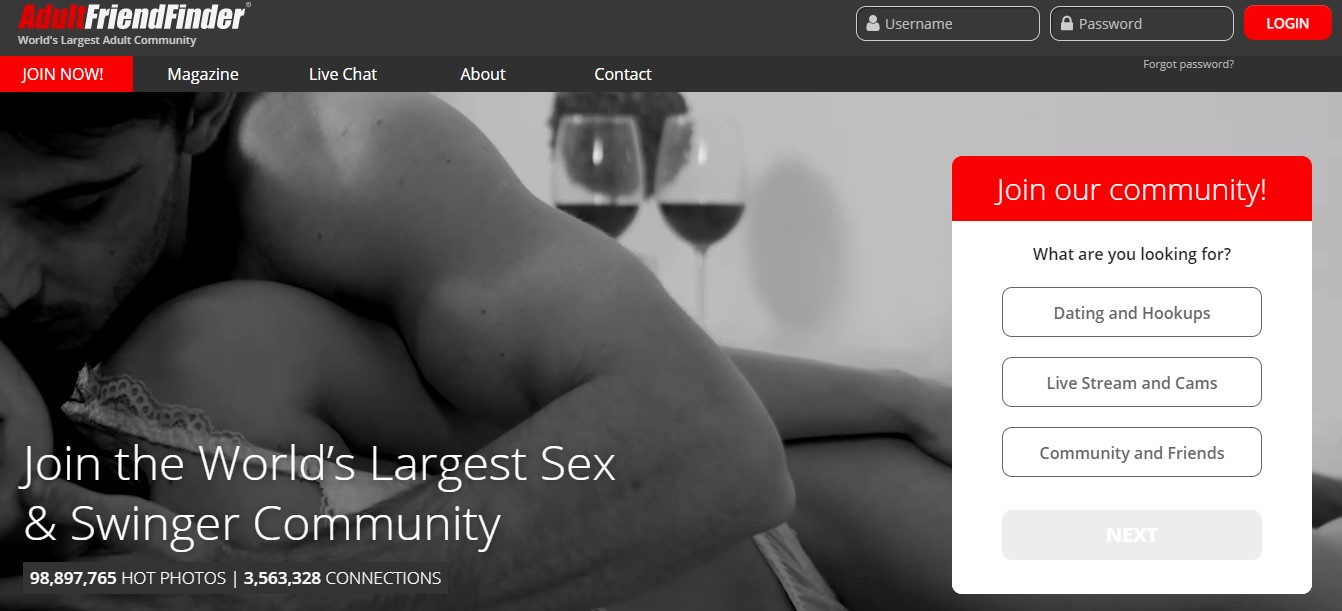 At the top, you can see the website name, two fields, and a button to enter the site for users. At the right, there is a 'Join our community' form that allows you to start a sign-up process on Adultfriendfinder. Under the website name, there is also a 'Join now' button that you can use for registration as well. Next to that, there are a few tabs to help you get familiar with the website. I suggest that we do not waste our time and proceed to registration right away. 
Once you choose what you are looking for in the form on the right, the button 'Next' will appear; press it to continue the registration. 
To register, you will be asked to tell the website members more about yourself. The questions include details on your marital status, sex, people you want to meet, location, and birthdate. Once you're done with them, please press the 'Register now!' button.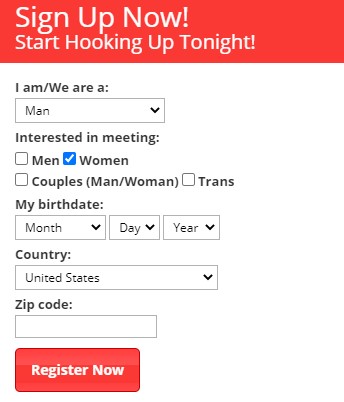 Next, you will need to create a unique username and password for your account. Also, Adultfriendfinder asks to provide a valid email address to verify your profile later. Don't forget to write a short bio and introduction title to make your profile complete. 
Once I click on the 'Start having fun' button, I will be provided with the confirmation link sent to my email, and that's it. 
As you can see, the registration process on the website is not that lengthy and complicated; however, I wish it were presented in a one-page form instead of a 2-step form. Therefore, I hope Adultfriendfinder will take the example of other adult hookup sites and shorten their registration form.
The dashboard design is pretty simple: once you login into your account, you can see the preview of your profile with the drop-down menu to navigate it in the top right corner of the screen. Below that, on the left, you can find a few more buttons to interact with other users: your messages inbox, instant messenger tool, notifications, search, live videos, community, and new hot content.  All these buttons and tabs work well, so I can't say that the website is poorly moderated and designed. At this point, I see only the pluses of using it for online dating and hookups.
Audience 
The other factor that allows me to say that a certain website is one of the best hookup dating sites is the quality of profiles that I see there. If the majority of women registered on the website do not post pictures, update their profile regularly, and interact with other users, such a website is not worth your attention. Let's see what Adultfriendfinder has to offer.
The audience of Adultfriendfinder is huge. There, you can meet women, men, couples, groups, LGBTQ+ people from all over the USA in all age groups. For example, I tried to filter my search by location, age, sex, and sexual preferences of my potential hookup partners and found 40 profiles immediately. Unfortunately, I was not able to check them out since I have not upgraded my profile yet, so if you are looking for a hookup website with various features for free users, consider taking a look at other websites reviewed on AdultHookup.com. 
The overall impression that the Adultfriendfinder audience makes is positive: women here are passionate, outspoken, and ready for a one-night stand or regular hookups. All you have to do is just make your profile attractive first, so they could notice you and start texting you.
To make the contact, you can send flirts to those you like, message them, or invite them to chat online; however, you have to be ready to pay for it since even flirts are prepaid on Adultfriendfinder.
Pricing
You will see offers to pay for your membership all over your account if you start trying to view other people's profiles or text them. There are three options on Adultfriendfinder for Gold members:
a monthly Gold membership costs $29.95;
a three-month Gold membership costs $80.85;
yearly Gold membership costs $239.40.
Thus, the longer the membership is, the less you will pay: the price per month for a three-month membership is $26.95, while the price per month for a yearly membership is $19.95. With that in mind, I suggest that you buy the second option since you may not be lucky enough to find what you are looking for in just one month and the whole year of online dating may also be too much. 
For this money, you get access to profiles of all members of the website: you can flirt with them, text them in chat, or via messages. Besides this, you can watch all content they post, including pictures, videos, presentations, etc. The only thing you can't do is texting free members; however, this option can be unlocked for $35.85 for three months. 
TOP Services
ℹ

Advertiser Disclosure
Advertiser Disclosure
bestadulthookup.com is an online review service that helps single men find their mail order brides on different dating and matchmaking sites. For that, we provide our customers with information and useful instruments to make their search for a soul mate as easy and quick as possible. Being an independent review service, we conduct studies and recommend trustworthy dating resources to all interested users. We receive a fee for providing our customers with helpful and objective information about these dating websites. Whenever a user clicks the link posted on our website, we get the commission from a particular dating platform. Although we are interested in the financial aspect of our activity, we strive for the credibility and relevance of our studies and reviews. The commission we get only affects the order of posting information on our website. As our online service does not promote or advertise third-party resources, the order of posting reviews cannot be viewed as a promotion. Besides, our team is not able to examine every available dating site and post a review about it. Therefore, every user is free to select any matchmaking resource, even if it was not scrutinized by our experts so far.
Best Hookups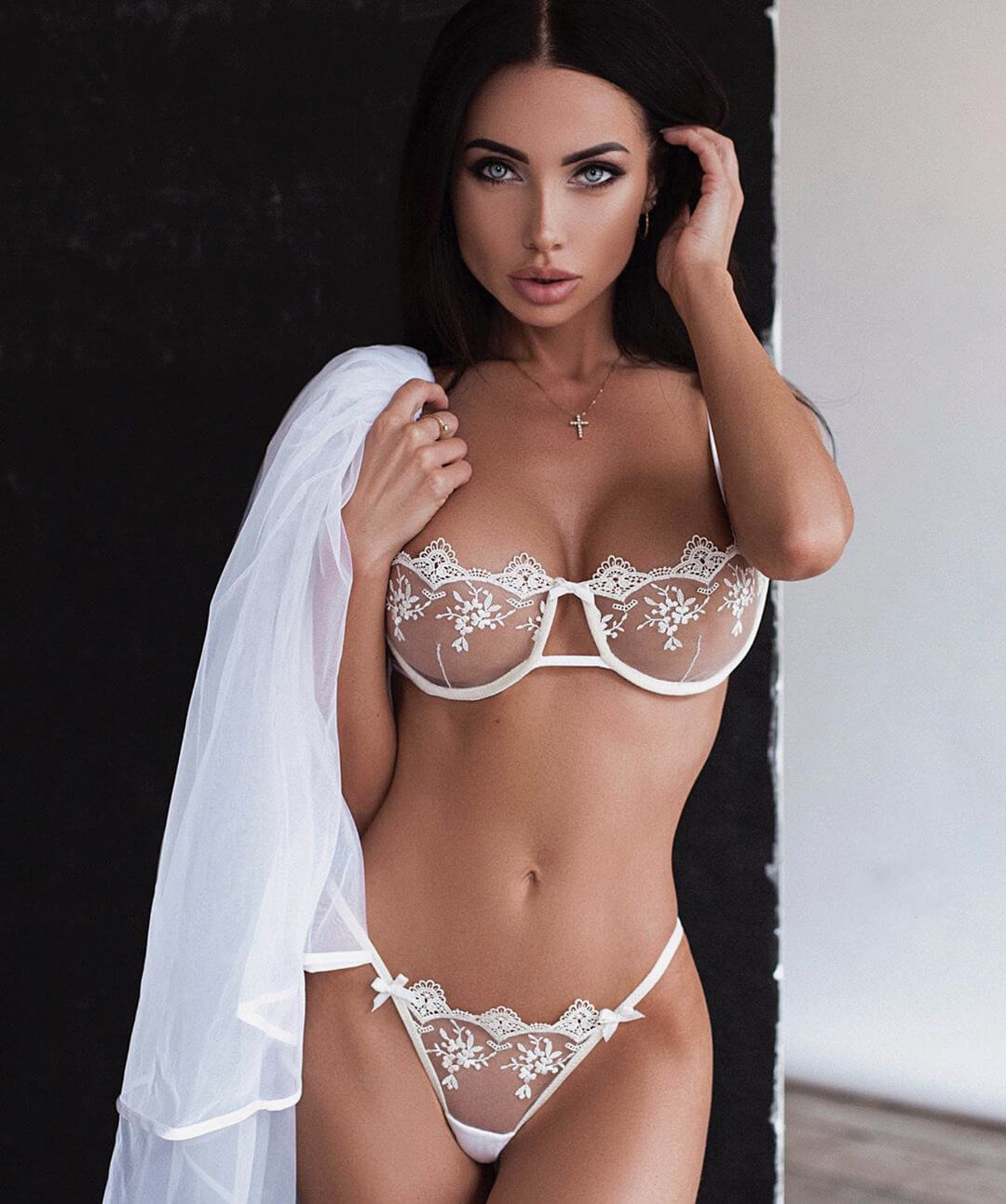 SPDate
5845 GIRLS ONLINE
97% REPLY RATE
9.5 RATING
Best Affairs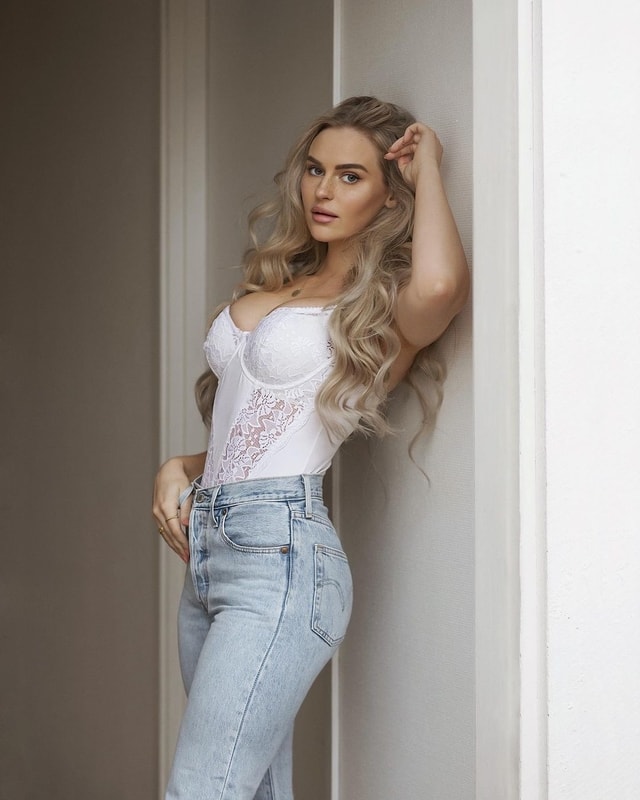 Ashley Madison
6251 GIRLS ONLINE
96% REPLY RATE
9.3 RATING
Best Hookups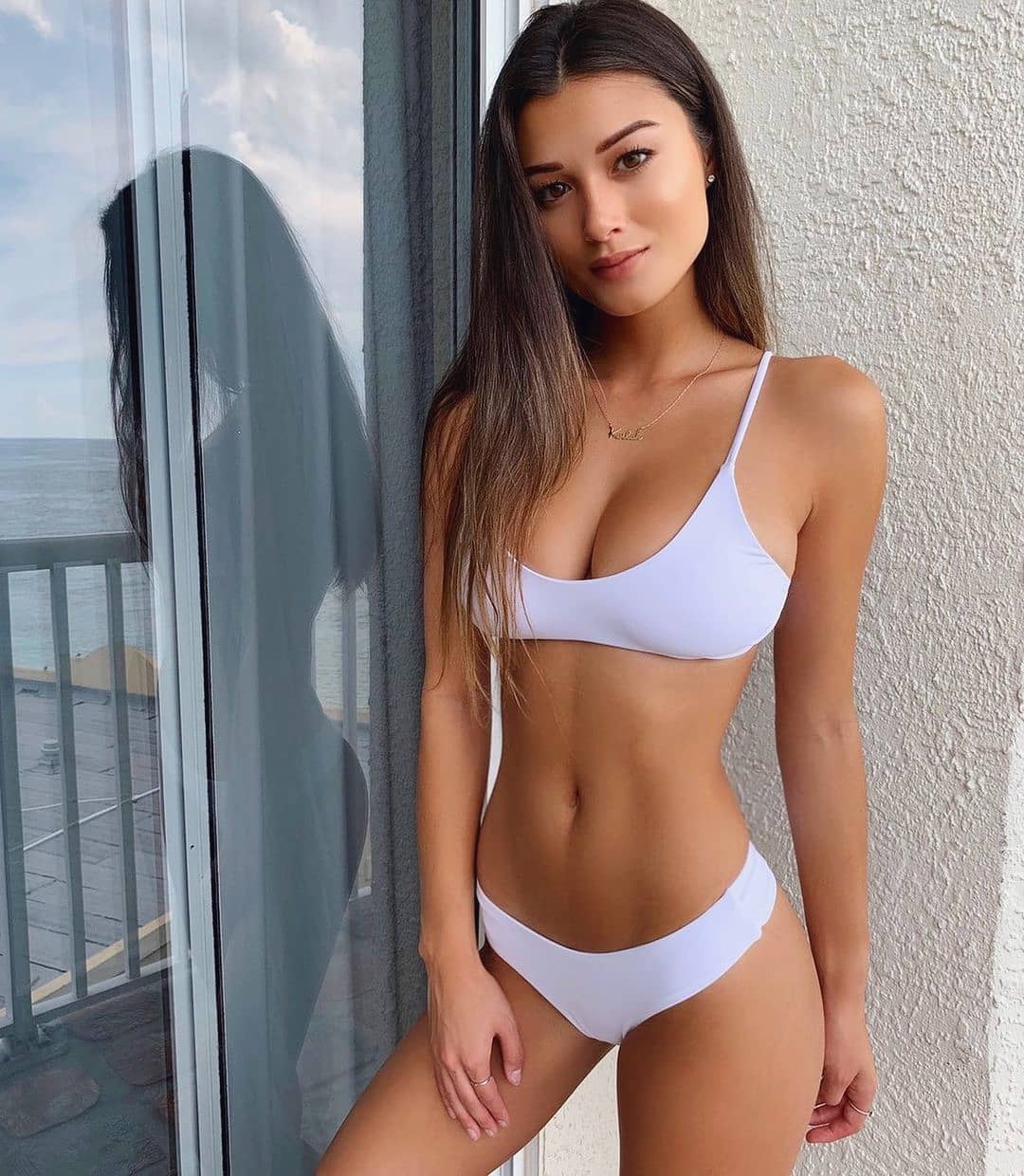 LiveJasmin
5341 GIRLS ONLINE
95% REPLY RATE
9 RATING
Safety
Last but not least thing that I want to review in my Adultfriendfinder review is the website safety. Even if you are an experienced online dating admirer, you can be worried about your privacy during online sexting, webcam hookup, or offline dates with a person you met on Adultfriendfinder, and it is reasonable. If you are married, you wouldn't wish to get caught by your partner. Below, you can see what I found out about this platform's security. 
The privacy policy published on Adultfriendfinder applies to all websites of FriendFinder Networks, Inc. It means that if you use any of the company websites, your data will be protected the same way. 
During the sign-up process, Adultfriendfinder collects information about you, including your email address, billing address, your sexual preferences, religion, and other details (if you provide them). While using the website, you provide videos and pictures that they can have access to as well. Also, the information about you is collected while you are searching for the website members, interact with them through the website communication tools, watch videos, and participate in live webcam video sessions. Did it scare you off? Don't worry. 
The website uses your information only for providing you with their special offers, improving their customer service, analyzing the website statistics of visits and other activity, and informing you about their additional services via email. As you can see, there is nothing to worry about. Your information will not be transmitted to other users unless you provide them with that on your own. To find out the opinion of recent members of the site, consider checking a few Adultfriendfinder reviews online.
Conclusion on AdultFriendFinder
As you can see, Adultfriendfinder is a pretty decent option for online hookup and discreet dating online nowadays. Although it has limited features available for new users to enjoy, once you upgrade your profile, you get a lot to do on the website: from flirting and viewing members' profiles to having sex with them via webcam. I can recommend Adultfriendfinder to everyone who wants to diversify their sexual experience and have fun with no strings attached.
FAQ
What is Adultfriendfinder?
Adultfriendfinder is an online hookup platform for people who want to enrich their sexual life, cheat on their partners, or just enjoy erotic communication online. The website was intended for women, men, groups, couples, and LGBTQ+ people. 
How much does Adultfriendfinder cost?
The prices for Gold membership depend on its duration: the longer membership is ordered, the lower the monthly fee will be. The prices per month start at $29.95.
Is Adultfriendfinder a Scam?
No, the website is safe and reliable. It has a large audience, safe payment methods, and a clear privacy policy for all members. 
Is Adultfriendfinder Safe?
Yes, Adultfriendfinder is a good option for those who are looking for a safe discreet affair website. You don't need to worry about your data while using it; however, you should not share your information with other users online. 
Who owns Adultfriendfinder?
Adultfriendfinder is owned by Various, Inc., which is a part of FriendFinder Networks, Inc. 
What security features does Adultfriendfinder have?
Adultfriendfinder provides a few secure payment methods for those who wish to upgrade their profiles to Gold. Also, there is a feedback form for reporting abuse or sexually explicit advertisements to prohibit human trafficking, prostitution, and other forms of exploitation.
Does Adultfriendfinder have a mobile app?
No, at the moment, no Adultfriendfinder mobile app is available. You can use the website only via a browser on your laptop or phone.
How do I delete my Adultfriendfinder account?
To remove your account from Adultfriendfinder, click on your profile picture and choose 'My account' option. In the menu, please choose the 'Close account' button in the 'Manage account' field. Click on that button, enter your password, and choose the reason why you want to delete your profile.
Leave your comment here
Your review has been sent for moderation!
MORE REVIEWS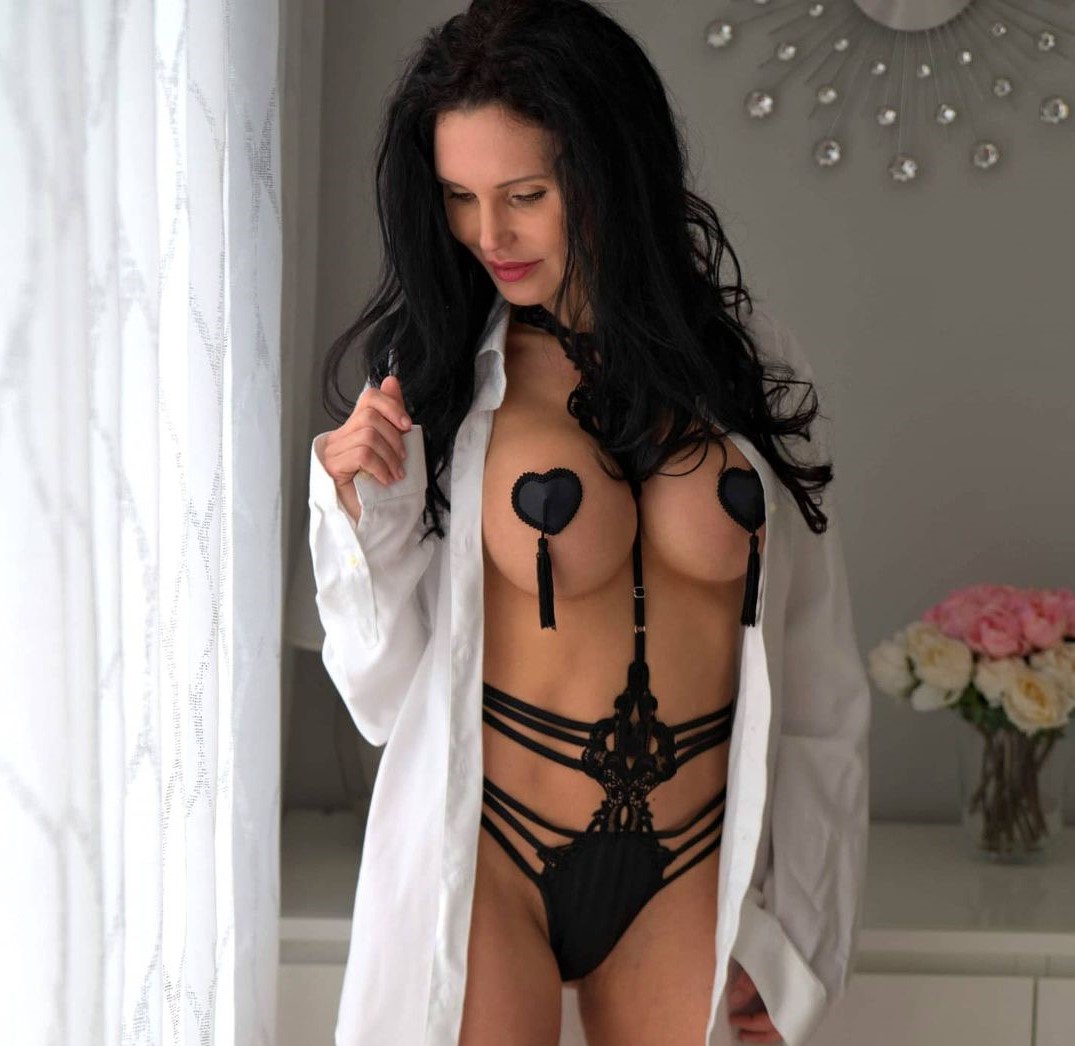 LocalMilfSelfies Review
People who are shy and not so confident in themselves often think that meeting someone for a casual date without commitment and a pleasant one-night stand is a challenging matter. However, thanks to the development of Internet technologies, this has become quite possible. Website developers have created dozens of online hookup services, and LocalMilfSelfies is one of the most popular platforms in this niche. Thanks to this site, you can find many hot MILFs and mature women in your city and choose one of them for a one-night stand.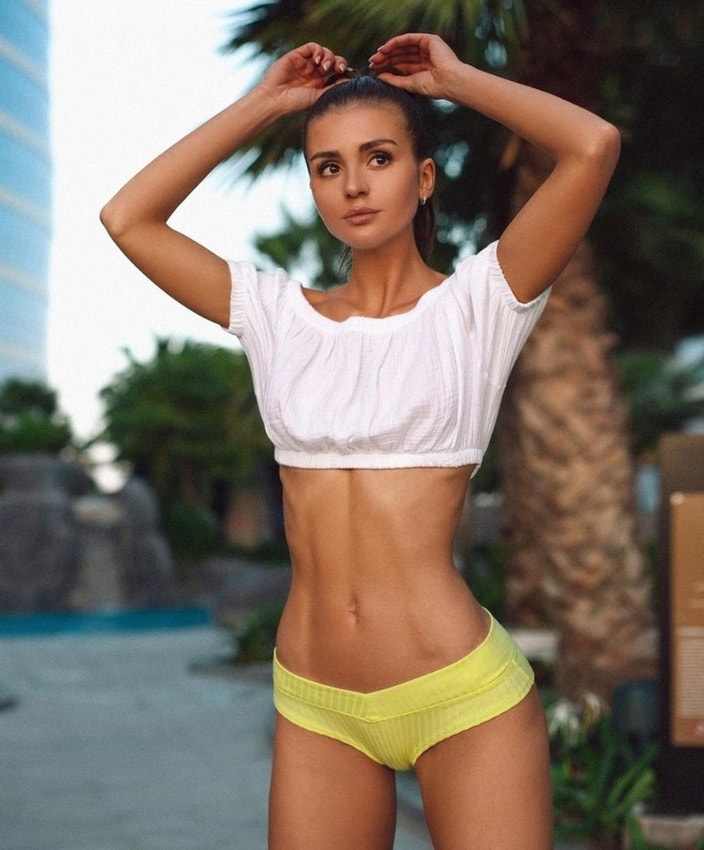 BongaCams Review
Bongacams is the adult video service you've probably heard about, especially if you know what other similar services are all about. In fact, this service has got the reputation of Eastern European alternative to big camming services that operate globally. Adult webcam sites create the entire industry of online entertainment, and the level of competition there is truly rough. In this Bongacams review, we'll give the objective verdict on this platform. Is this one of the best adult cam sites or a random entry in your browser that you should use once and forget? Let's take a closer look at the services that have fairly easy registration and tons of users who are ready to get visitors entertained. But is this story really so positive? That's the question we'll answer right below.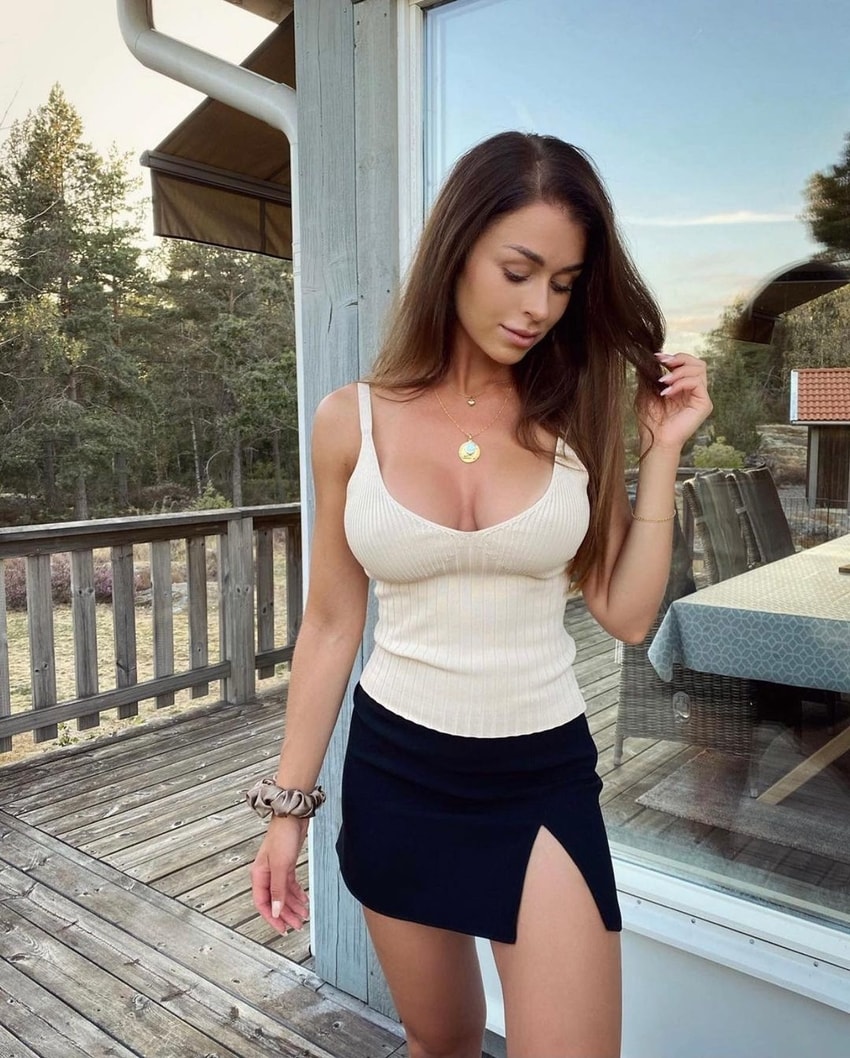 Fuckswipe Review
This Fuckswipe review explores various features, price net, security, quality of profiles, etc., of this online adult venue. With its plain background and explicit images, FuckSwipe lures individuals looking for one night stands to enroll. Its well-thought design with raunchy photos makes it look like a genuine website for hookups. Yet, the presence of fake profiles, automated email messages, and manipulative gimmicks to spend some bucks using individuals wanting to chat with you will make you marvel why all these desirable females are suddenly showing interest.  While it will not hurt to try fuckswipe.com and strike a real conversation, it is not the best option for anyone looking for a hookup partner for several reasons. First, you can not initiate contact with any Fuck swipe member without a gold plan. Second, the level of suspicious activities is astonishing. Third, the site uses 'Love Stars,' which are not actual participants. Let's quickly outline the main advantages and drawbacks of using this service before moving further.