Our Ratings
Pros
quick registration
easy navigation
the wide and active audience
moderation of fake profiles
Cons
limited features available for free users
Milfplay review: the first impression
If you are new to the world of online dating and fast hookups, we suggest that you pay attention to the usability and design of a certain dating platform. It is important to have a positive first impression because otherwise, you will not enjoy your experience there. Therefore, let's take a closer look at the Milfplay design first. 
Once we open the Milf play homepage, we'll see a minimalist website done in white, black, and bright pink colors. On the left, there is a picture of a hot brunette lady in her 40s while the short registration form is on the right. At the top, you can see fields for current users to log into their accounts. If you scroll the homepage down, you'll see the website description, main features, and a few buttons to find out more about Milfplay.com: the website terms of use, privacy policy, FAQs, etc. You can also follow the company's Twitter and Instagram accounts via the links at the bottom of the homepage.
The information on the homepage states that Milfplay has been nearly ten years in the online dating market and has a lot to offer to mature women and young men. This is another important parameter that you have to take into account when choosing a dating app for yourself:  the longer a dating company is doing its business, the more reliable it is. 
Overall, we can say that Milfplay.com is one of the most convenient websites we've seen so far: it is fast, easy to understand, and not annoying. There are no ads or pop-up windows that encourage you to immediately join the website and purchase the most expensive membership plan. Instead, you can find only the most important information there, and join the website right away if you want. 
How does Milfplay work: a short guide on the registration process 
Now let's see how to become a member of Milf play. Without joining the website, we cannot see mature women's profiles, interact with them, and realize our dating goals. Therefore, let's not wait any longer and proceed. 
For a quick sign-up, we will use the form on the Milf play homepage. The first thing you'll need to do is to indicate whether you are a man or a woman. This information is needed to create your account only. The next step will require you to state whom you are looking for on this site: men, women, or couples. After that, you will need to add your location to get the list of nearby users later. On the fourth step, select your age from the drop-down list, and click the 'Next' button. On the fifth step, you'll need to enter the email that you will use for login into Milfplay. Sixth, create a password for your account.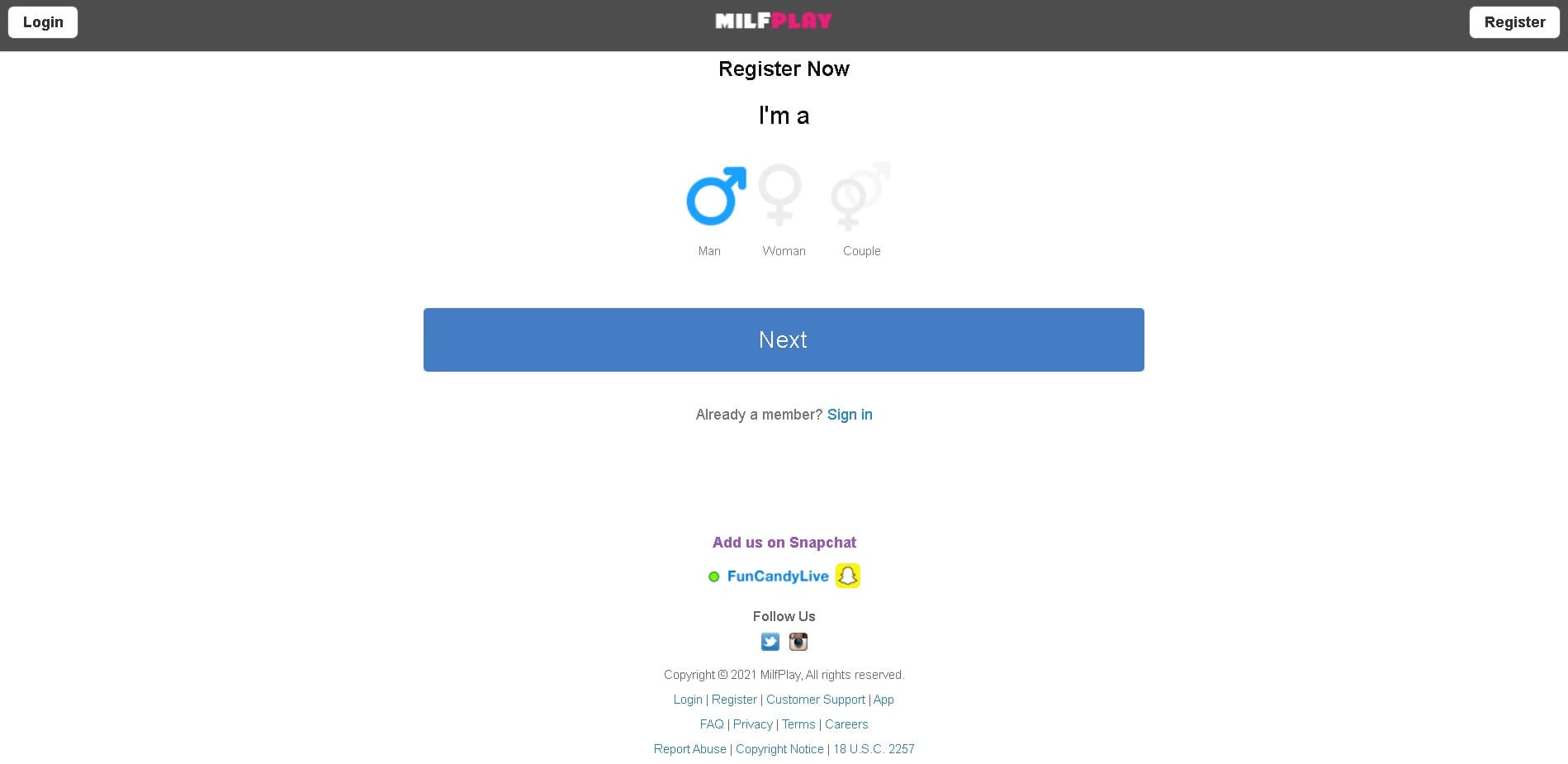 Once you are done with all steps, you will not see the confirmation window. But to finish the registration, you need to click the verification link sent to your email, so go immediately to your inbox to do that and make use of your account on Milfplay. After clicking the verification link, you will be asked to enter the verification sent to your email in a separate message. 
Now that you completed your sign-up on Milfplay.com, you can start looking around and get familiar with the features available to you. At the top right corner, you can see your profile icon. To boost your chances of meeting the hottest milfs, click on it, and complete a few lines about yourself. They will show up in a form of a questionnaire with thirteen multiple-choice questions that you need to answer. Just check the boxes with the options that apply to you the best. Besides this, you can add a profile picture, your status, etc. Remember, the more detailed your profile is, the more chances of finding sexy ladies you will get, so feel free to post as much information as you want. 
Now, you can explore the tabs at the top to see who is online now, what is trending, and who the women on Milfplay are. Click on the 'Search' tab to open the filters to make your search more specific. Look through the previews of women's profiles to understand the audience of the site and decide whom to talk to there. 
At this point, we can say that Milfplay.com is a fast website with a user-friendly interface that you can explore without any difficulties. The registration process is also quite easy and understandable, so you will undoubtedly enjoy it.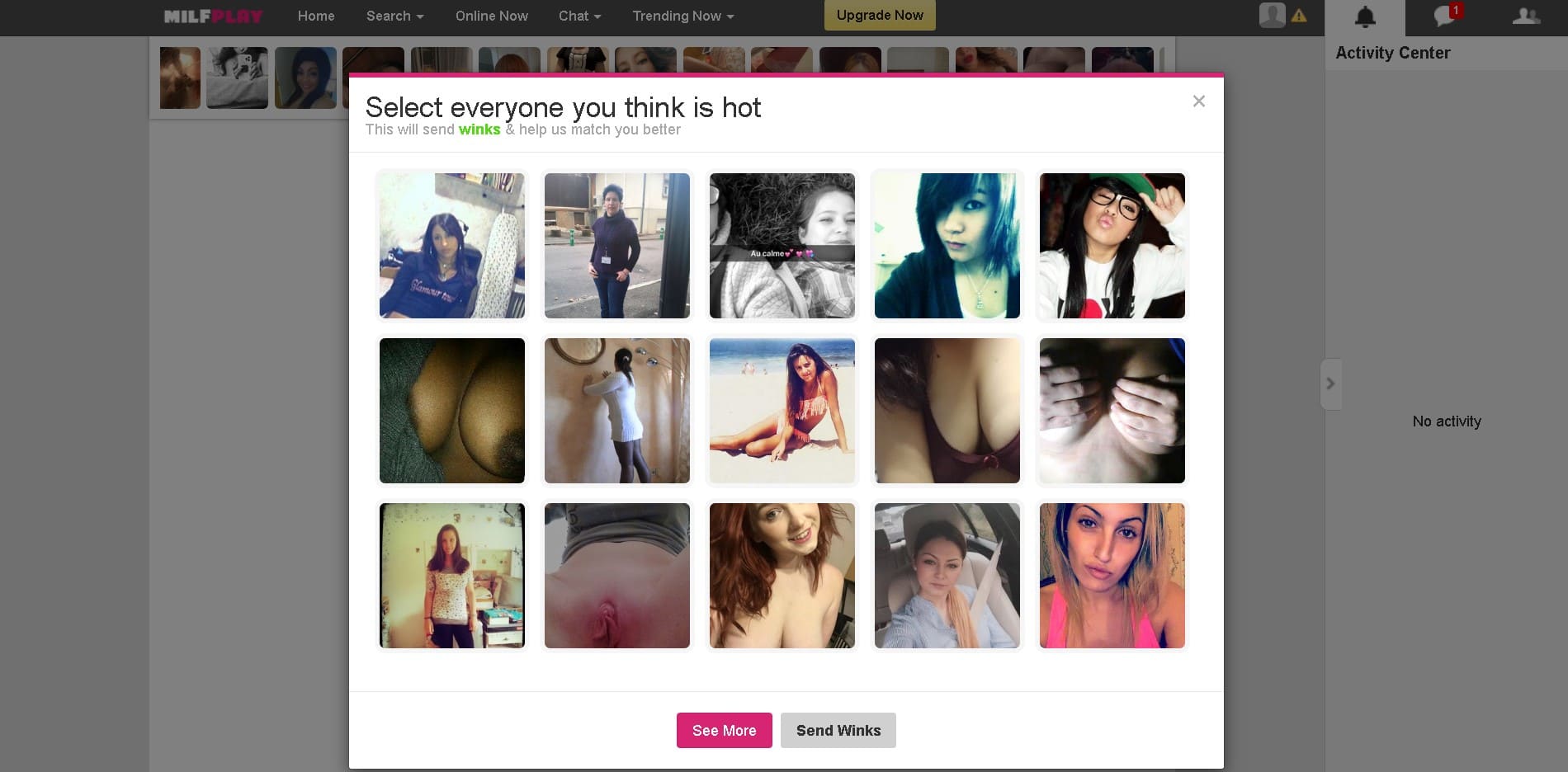 What do people say about Milfplay? 
By this time of reading our Milfplay review, you are probably interested in what recent users say about the website. If you usually overlook testimonials, we suggest that you pay attention to them because they contain a lot of useful information about the quality of service, women's profiles on a dating app, prices, etc. 
We gathered the latest Milfplay reviews and can conclude that the website is one of the most reliable and fair-priced at the moment. Recent members confirmed that they liked the services provided as well as additional features. The price level is also considered average; however, a few members indicated that they would like to have more features available to free users. Therefore, we can recommend this site to everyone ready to upgrade their membership to gold soon after the registration to get access to all the features. Below, you can find the details on prices and membership plans. 
Milfplay prices and payment terms 
There are a few membership plans that you can try out on Milfplay.com. All of them are called gold plans and they differ only by the duration. The set of features provided are the same for each plan: 
Gold 2-day trial for $0.95;
Gold 7-day trial for $9.95; 
1-month Gold plan for $34.95; 
6-month Gold plan for $69.95;
12-month Gold plan for $119.95. 
The prices above are stated with all discounts and special offers available at the moment. The last option, a yearly plan, has +6 months of free membership. 
Now, let's see what features are available once you upgrade your profile:
viewing the members' profiles;
sending messages and chatting online; 
answering the messages from all users; 
viewing full-sized pictures and other content of other members;
the ability to get featured on top of the search results.
As for the payment policies and methods on Milfplay.com, they are the following: 
You can pay with your credit online immediately. The website accepts VISA, Mastercard, American Express, or Discover cards; 
The payment is powered by Rocketpay wallet, so you don't need to worry about your safety; 
Your information is encrypted and will not be shared with third parties;
Milfplay.com only collects the information regarding the date of your payment, the amount of purchase you made, and the payment number. The credit card number won't be disclosed to the company. 
As you can see, the payment rules are quite transparent on Milf play. Besides this, the gold membership prices are quite reasonable compared to those of Milfplay competitors. Therefore, we recommend this site to everyone who is looking for safe and easy-to-purchase dating services.  
Perks of Using Milfplay 
To help you make up your mind regarding signing up for the Milfplay account, we gathered the advantages of the website below: 
The long history of success. The website serves people with their needs on dating for the last ten years, so there are numerous success stories and Milf play review online; 
Nice design. The website is not loaded with unnecessary pictures and effects. All information is presented clearly. There is no need to look for an answer to your question for a long time; 
Fast registration. The process of becoming a Milfplay.com member takes up to 2 minutes. No long sign-up forms anymore, just a quick 6-step form with only one question per one step;
Constant customer support. After becoming a member of Milfplay, you get access to 24/7 customer support that you can turn to in case of any issues with the site or its members; 
Reasonable prices. You don't need to be super-rich to afford to date women on Milfplay. The membership plans prices are average in the market (the longest plans are even some of the cheapest you can find). 
Conclusion
At this point, you know everything about Milfplay.com to find a hot milf there. If it's your true desire to date a mature woman, nothing should stop you: just go on to sign up for a free account and see how many milfs are there in your area. If you notice anyone attractive, make a contact, and let it be the most exciting bond in your life!
FAQ 
What is Milfplay?
Milfplay is an online dating platform for men who want to hang out with mature women. The website's audience is men, women, and couples, so you have a high chance of meeting different people there. 
How much does Milfplay cost?
The Milfplay membership prices vary depending on the duration of the plan you want to purchase. Prices start at $0.95 for a 2-day Gold trial period, and go up to $119.95 for a yearly Gold membership plan. It is up to you to decide on the membership duration. 
Is Milfplay a Scam?
No, it's not. Milfplay is one of the most reliable dating sites for dating older women. The website moderators detect and block inactive as well as suspicious profiles timely, so you shouldn't be worried about scammers there. 
Is Milfplay Safe?
Yes, it is. The website has numerous safety tools to ensure the members' safety and security. Your information and credit card data are encrypted when you share them with the site, so that no third party could access them.
Does Milfplay have a mobile app?
No, it doesn't. At the moment, there is no iOS or Android app by Milfplay, but if you want to use the website on the go, you can do it via your browser.
Leave your comment here
Your review has been sent for moderation!
MORE REVIEWS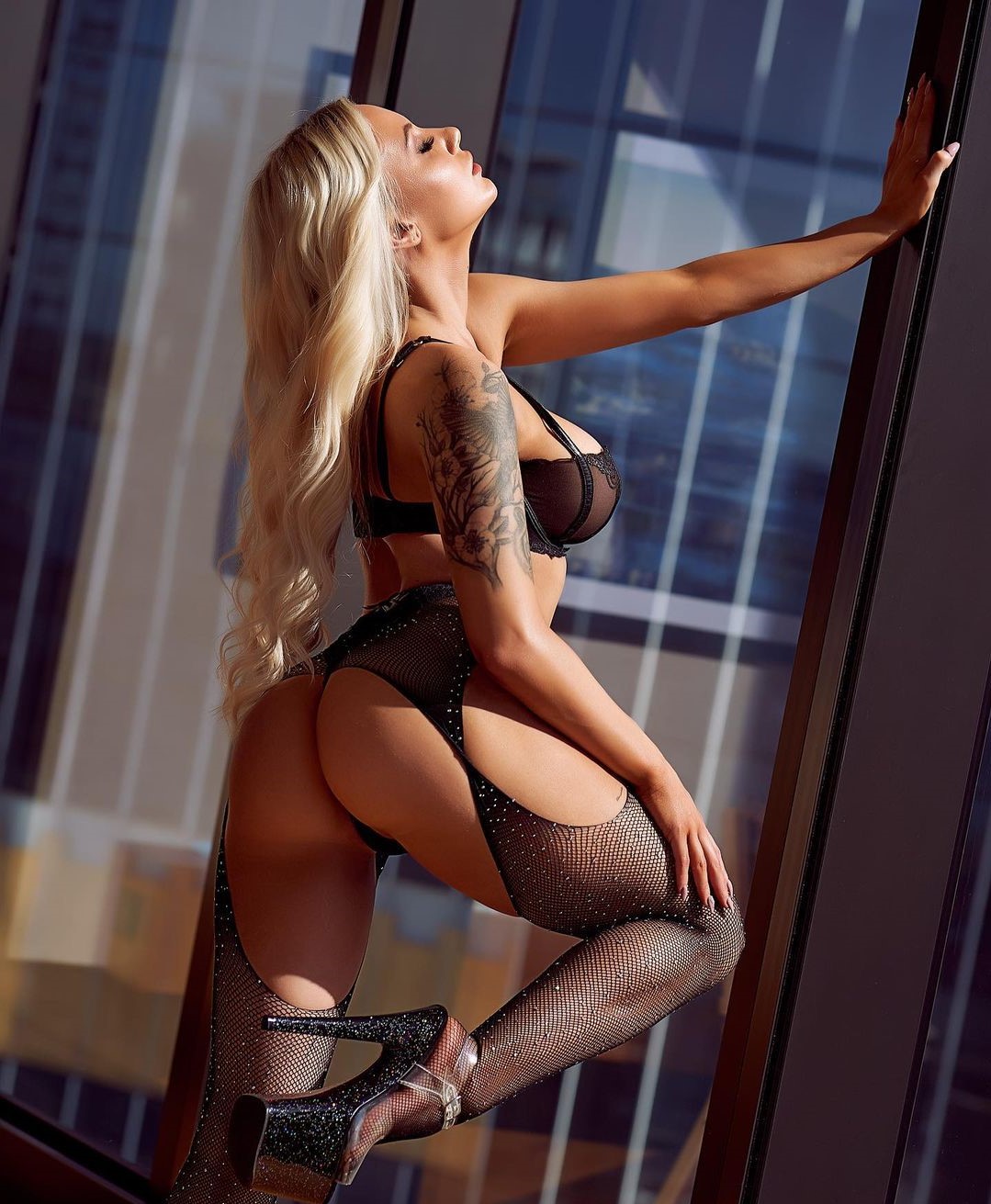 AdultHookup.Com Review
The world of online dating is intriguing, but it's important to know what it's like before you enter it. There are too many scammers online at the moment: they are waiting for you to subscribe to their services and rob you right away. Thus, the first thing you can do to find out whether any dating website is trustworthy is read reviews like ours. We have been analyzing dating platforms for the past decade, providing unbiased and thorough reviews of dating websites. Below, you can see pros and cons, as well as detailed information on how AdultHookup.com works. To make your impression more complete, consider reading other AdultHookup.com reviews on the web as well.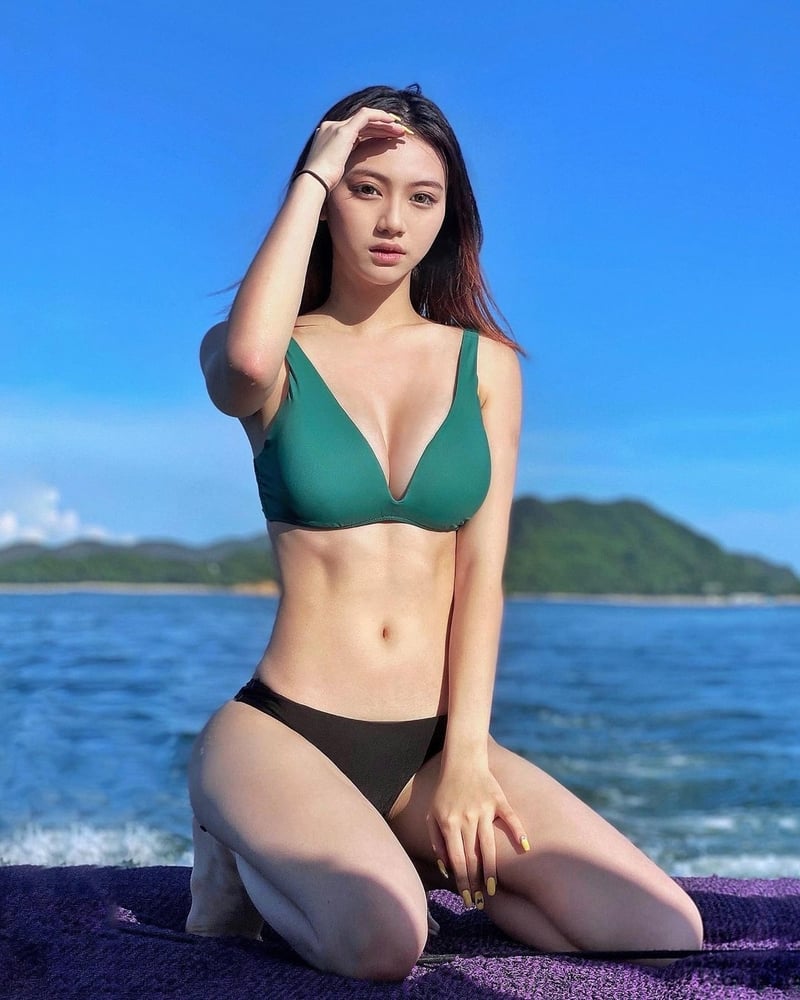 Affairalert.Com Review
Marriage is an exciting journey for men and women, but sometimes one of the partners needs to get new impressions. Their desire to experience unknown feelings can be satisfied with the help of modern dating services. Affairalert.com is a platform for those striving to meet other married people or singles who don't mind dating married members. The Internet is the best choice for such purposes as it allows users to save their privacy and hide their affairs. Can you rely on Affairalert.com? We've collected the necessary data about the signing up process, audience, and safety to help you find the best dating platform and meet a new partner. Keep up reading our affairalert.com review to make sure this service will keep your secrets.
BiggerCity Review 2023: How Does This Dating Site Differ from Other Platforms?
BiggerCity.com is a dedicated dating website for people who are interested in dating and chatting with gay and bisexual men. The site is a fun blog where users can write and read posts on many topics. BiggerCity is designed for men looking for companionship, casual dating, and new acquaintances that can lead to close relationships off the site.